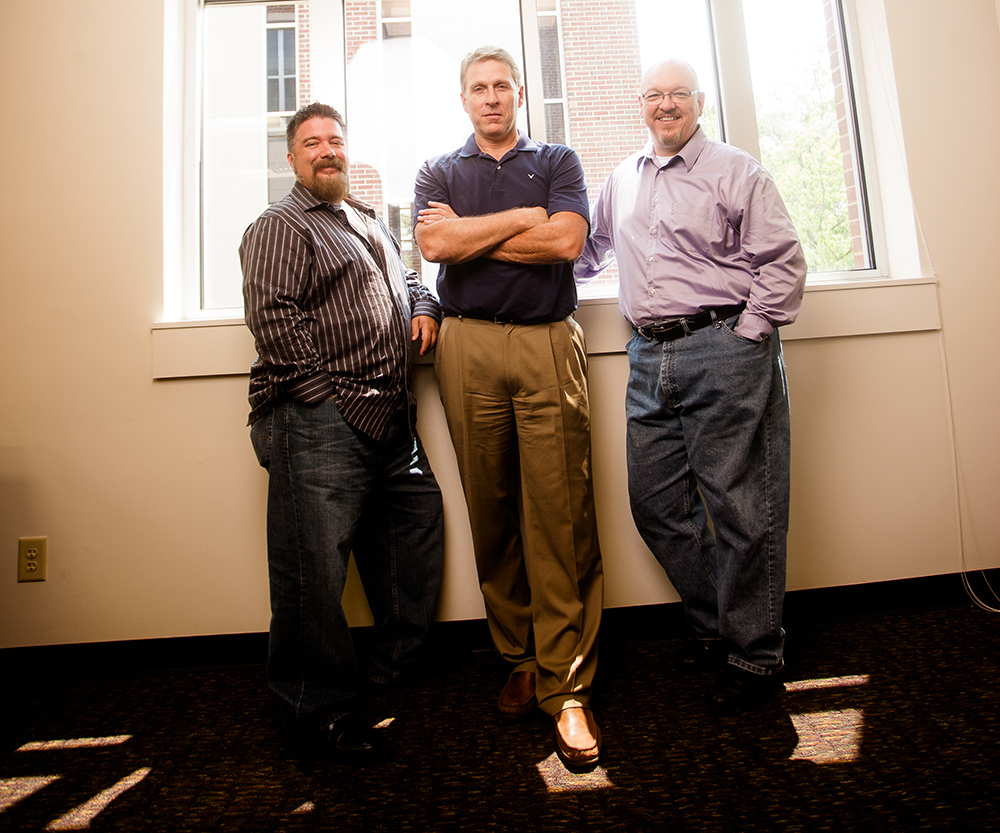 Three of Christian music's most talented singers come together to form a new group. Acappella's own Moyers, Adams and Schaffer: Chasing David... pursuing the heart of God.
Vocals, Keyboard / Kevin Schaffer
Vocals, Guitar / Duane Adams
Vocals, Stringed Things / Gary Moyers
Chasing David
After five years of work, our new self-titled album is now available on our Merch page. Produced by Wally Moyers, this is a very eclectic album, both in song choice and instrumentation. It's like Toto meets Mumford & Sons with a generous helping of Acappella. Listen for yourself below with these short previews.
MIGHTY KING
The official lyric video for Mighty King from Chasing David's new album